Making it Super Easy to Attract & Convert Lookers into Buyers!

Struggling To Make Sales & Don't Like 'Selling' To People?

New Book Reveals How to Attract the Perfect Customer, Client or Patient to Your Business and MAKE MORE SALES, Without Pitching or Using Tacky Marketing Tricks!
From the podcasting desk of Rick Nuske.
Woodcroft S.A. AUS.
Dear Friend,
If you'd like to sell more products and services, but you're struggling to make sales, and hate pitching people, then this might be the most important book you'll ever read....
Having struggled myself to make sales for many years before realizing what I was doing wrong, I needed to share all of the things that went wrong, so you don't have to waste years like I did to make more sales.
Now, when I started out, I did the classic 'create a lead magnet' and everyone will download it, and then they'll buy from you. Umm...Nope!
It's the 21st century, and everyone knows that a lead magnet leads to an offer, just as every complimentary call leads to a pitch to sell you something.
These are tired marketing tricks that don't work like they used to. People have seen and heard it all, and they're fatigued by all the marketing hype.
So, what if you had a better way to attract, engage and convert your targeted leads without being all 'sleazy marketer'.
Would that appeal to you?
If so, what I'm about to share with you removes all of the mystery behind marketing, meaning there is no mystery, and replaces it with clarity and a clear path for you to follow.
So, if, and only if, you're sick and tired of wasting time and money on outdated marketing strategies and tactics that don't work, and you want an easy [but effective way] to get people in front of your business, book or venture, then this is for you!
Here's How To Fill Your Calendar With Laser-Targeted Leads...
The process I'm about to share with you delivers more organic reach, meaning free exposure for your business, it attracts more of the right type of people who are looking for the solutions your business offers, and it delivers a steady reliable stream of targeted referrals...
This process is a breeze, and if I can do it, and be successful doing it, especially when you have an easy-as-pie process to follow combined with years of experience baked right into the formula, then you can too!
Come with me, and I'll show you exactly what to do, and importantly, why it works for all types of businesses, large and small.
It'll be a fun journey, I promise you - because I've walked the path before you, and I want you to benefit from what I do every day...
This solution is the gateway to effective networking, attracting the right clients, patients and customers, and is an incredibly powerful way to position you and your business whilst building trust and authority.
Introducing A Clear Path to More Leads & Sales in Your Business

Welcome To The Show 1.0 is a Proven Podcasting System that shows you how to DOUBLE the number of RED-HOT TARGETED LEADS for your business in the next 60 DAYS using a Proven 3-Step System that does not require you to sell anything or spend hundreds of dollars on overpriced, and often ineffective paid advertising!
Welcome To The Show 1.0 Shows You...
How to leverage the fastest growing platform around today
How to connect with your ideal customers, clients and patients
How to get more bookings more often and more consistently
How to fill your calendar with the people you want to talk to with a 100% attendance rate
How to get in front of your target audience without spending money on social media or long-winded SEO strategies
How to get your audience of raving fans to share your show on autopilot with no outlay
And so much more! This really is the tip of the iceberg!
Here's What's Inside Welcome To The Show 1.0...
The Steps You Need To Create A Rock-Solid Content-First Strategy That Makes Your Business Stand Out From Your Competitors
The Steps You Need To Find & Connect With Your Ideal Customers, Understand Their Pains & Offer Solutions Without Using Tacky Sales Tricks
The Steps You Need To Prepare & Successfully Launch Your New Podcast Without Missing Critically Important Steps
The Steps You Need To Identify The Stuff You Need For Your Podcast Without Wasting Money On Unnecessary & Overpriced Equipment
The Steps You Need To Create A Home Online For Your Show Where You Can Quickly Turn Leads Into Customers With Less Boring Techy Stuff
The Steps You Need To Create Content That Brings In A Steady Stream Of Leads Without The Need For High-Priced Advertising
The Steps You Need To Make It Count By Engaging & Enrolling High-Value Clients Without Using Outdated High-Pressure Sales Tactics
The Steps You Need To Build A Base Of Loyal Followers & Generate Qualified Leads Without Relying On Outdated Conversion Strategies
The Steps You Need To Put Your Content In Front Of Your Best Audience & Attract A Steady Stream Of Highly Targeted Leads For Your Business!
Enter your bullet points here..
A grand total of $7

The one and only reason for this crazy low price, is because it is only being offered as a digital download to save on shipping, and to make sure you get your hands on the book without any time delay!

What Happens If I Don't Like It?

I'll be sad...

But honestly, my goal is to serve you with high quality podcasting solutions that work for your business.

So, if you don't like the book, and it doesn't add any value at all, contact me via the My Future Business website, ask for a refund, and I'll refund your money immediately. You can even click on your receipt and get your refund that way.

To show my goodwill, if you ask for a refund, you get to keep the book. After all, who are we kidding, this is a digital download and besides, I can't get you to delete it!

In any event, this is a 100% risk free book offer.

Of course!

When you purchase Welcome To The Show 1.0 The Complete Podcasting System For Your Business, you receive lifetime access to a complete AUDIO BOOK version.

Enter your name and email below, and complete your purchase.

On completing your purchase, you will be redirected to a new page containing the link to your book download. And your audio book access details will be emailed to you.

I really hope you absolutely love it, and feel free to touch base with me when you have questions...because there's always questions!...
When You Purchase Welcome To The Show 1.0, You Also Get A BONUS Audio Version of The Entire Book!
Here's How To Get Your Copy of Welcome To The Show 1.0...
Add Your Contact information - [So I Know Where To Send The Book]
Total payment

1

x

Welcome To The Show Book

$7

-

+
All prices in USD
Comes with a No Questions Asked
30 Day Money Back Guarantee!
If, for whatever reason, you don't get any value from the book, I'll refund your money.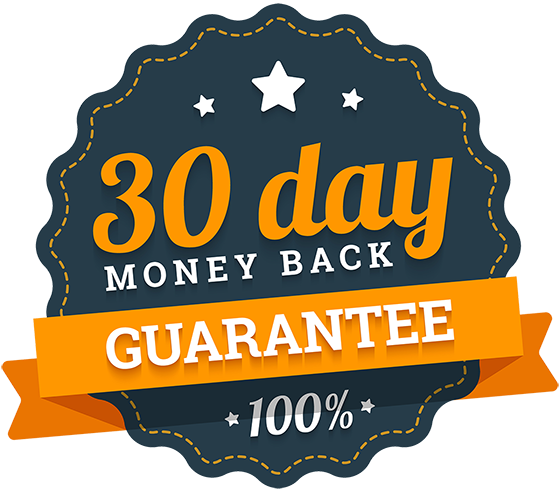 Peter Warmka

Former CIA Agent - Best Selling Author - TEDx Speaker


Not only does Rick deliver what he promises, he gave me the confidence to build a show that immediately increased my credibility and opened up several new speaking opportunities.

Jan Cavelle

Entrepreneur, Published Author & Speaker


Rick is an expert podcaster and really knows the business. His book is clearly laid out and covers everything the new podcaster might need to know. Anyone even thinking of having their own podcast (or even if you have one already) should go out and grab a copy

Sasha Laghonh

Director at Sasha Talks & Kreative Circle - MBA, CSSBB, CSSLP, CMS


High quality book with a a balanced quantity of rich content packaged in manageable bites for readers to mentally digest.
The layout and presentation make it very easy for readers to navigate content. "Welcome to the Show 1.0" delivers rich information that new and established entrepreneurs can leverage when executing their business mission.
This strategic resource is for entrepreneurs to question their WHY for existing in the market, and presents vital knowledge that entrepreneurs need to think about when raising awareness of their products, services and brand.
Rick laces anecdotes and sage business advice delivered through a clear structured outline of principles that are proven to elevate a brand's image, increase ROI AND attract new global consumers.